FEPS Taskforce
on Education
Physiology education, research, and profession are interdependent variables.
From this baseline FEPS accepted one of its most recent challenges.
This Taskforce intends to accelerate a European high-level, up-to-date, and competitive identity for European Physiology and Physiologists within the European Higher Education Area.
The FEPS Taskforce is led by Professor Monteiro Rodrigues, an experienced physiologist from University Lusófona (Lisboa, Portugal).
The main goal is to situate European physiologists in a comparable (societal) attractiveness level regarding other recognized references.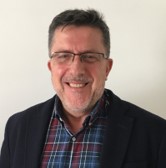 Luis Monteiro Rodrigues
Chairman of the Portuguese Physiological Society